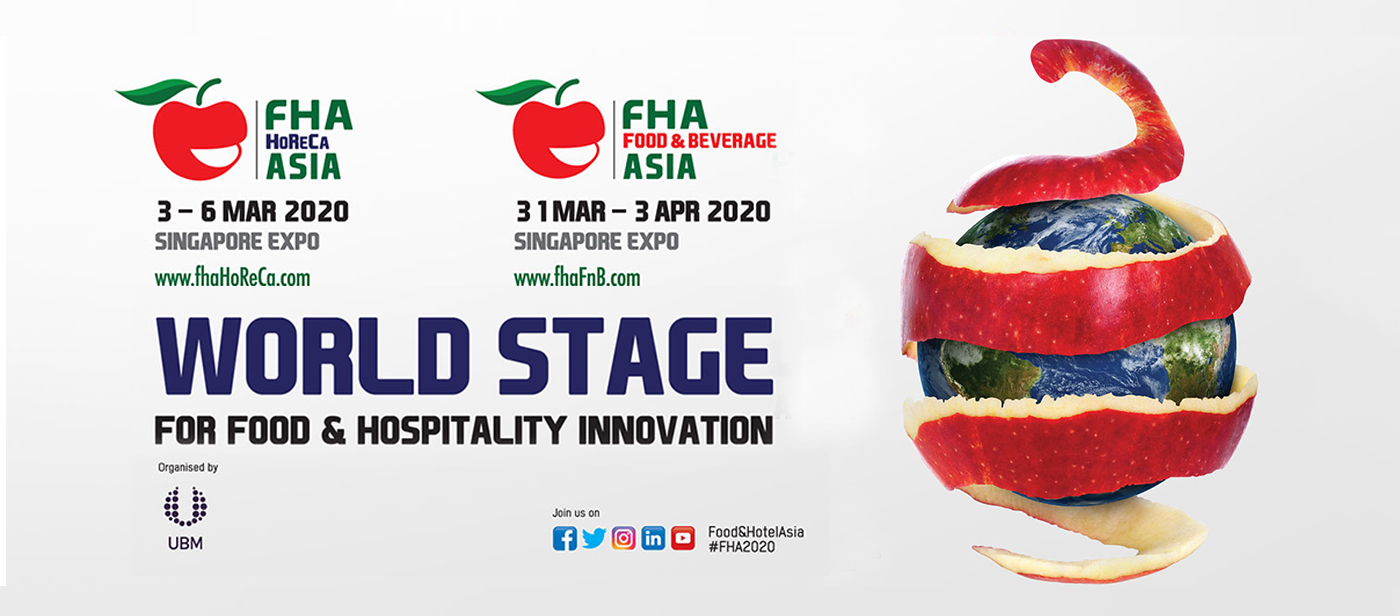 FHA 2020
Asia's food & hospitality sector is seeing unprecedented growth and FHA is advancing in tandem with the region's needs. In consultation with industry partners, exhibitors and buyers, FHA 2020 will evolve into two power packed events FHA-HoReCa and FHA-Food & Beverage.
By creating two dedicated platforms, FHA 2020 will offer a more efficient and highly targeted approach to engage with Asia's key industry players.
As the largest showcase of international food & beverages companies, FHA-Food & Beverage is set to be the centre stage for eclectic tastes of tomorrow.
Bringing together over 57 global group pavilions, FHA-Food & Beverage will definitely be an iconic event in the calendar of key industry buyers who are always on the lookout for new an interesting food trends and suppliers.
Venue: Singapore Expo
Date : 31 March – 3 April 2020