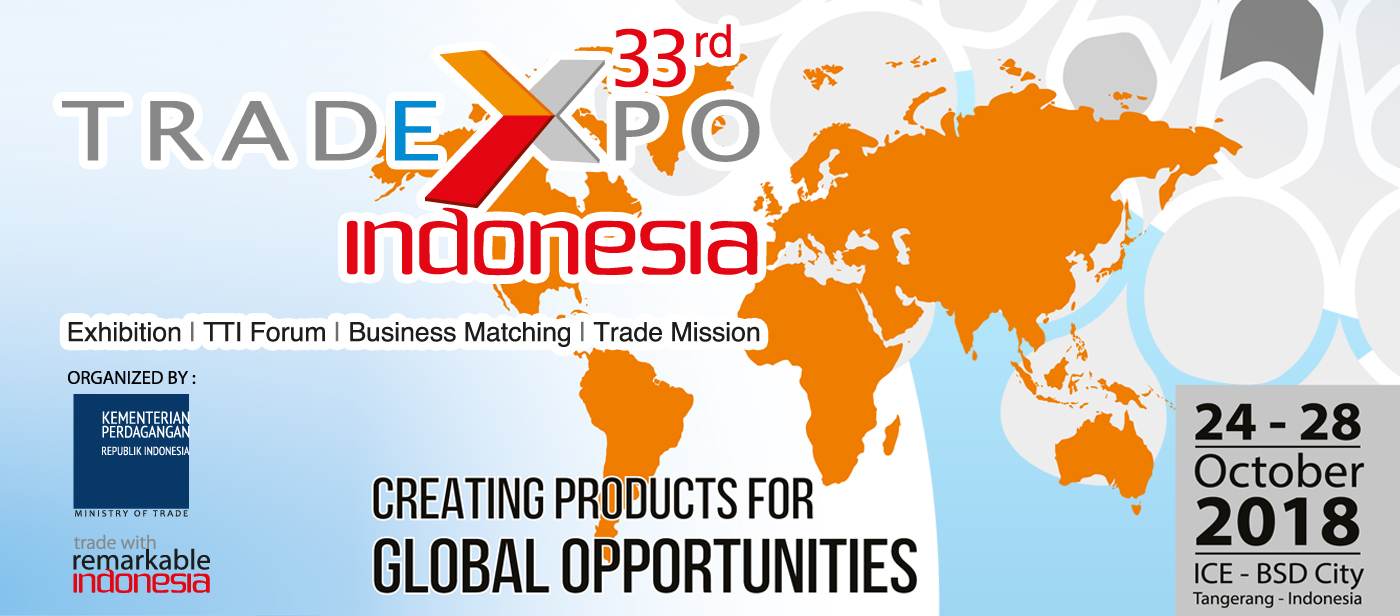 Trade Expo Indonesia 2018
Indonesia-one of the fastest growing countries in the emerging economies is set to be the new trade tourism and investment destination for the forward-looking buyers and traders amidst uncertainties of economic and political changes in many parts of the world. The Indonesia Ministry of Trade has been preparing the latest annual series of Trade Expo Indonesia (TEI) 2018 to be the Right Business Platform for buyers, traders, investors and business visitors from all over the world.
In the 33nd edition of TEI in 2018, more and new quality products will be on offer with more choices. For sure many of the products will be featured and highlighted online with more adequate description and supporting data to help prospective buyers making a choice and buying decision even before physically coming to TEI. Combining virtual and physical exposure of the products will add more benefits for TEI buyers and sellers.
More than one thousand exhibitors with an extensive range of export-oriented product categories are really a strong base for exploring business opportunities, sourcing new products for global market. Supported by the Ministry of Foreigm Affairs, Ministry of Home Affairs, Ministry of Industry, Ministry of Agriculture, Ministry of Marine and Fisheries, Ministry of Cooperatives & SME, Ministry of Energy and Mineral Resources, Ministry of Communication and Informatics, Ministry of Environment and Forestry, Ministry of Tourism, Ministry for State-Owned Enterprises, the Indonesian Investment Coordinating Board, Indonesian Agency for Creative Economy (BECRAFT), Indonesian Embassy and Consulate General in Foreign Countries, Trade Attache, Indonesian Trade and Promotion Centers, Overseas Trade Representative Offices, TEI will offer everything that buyers, traders, investors will expect.