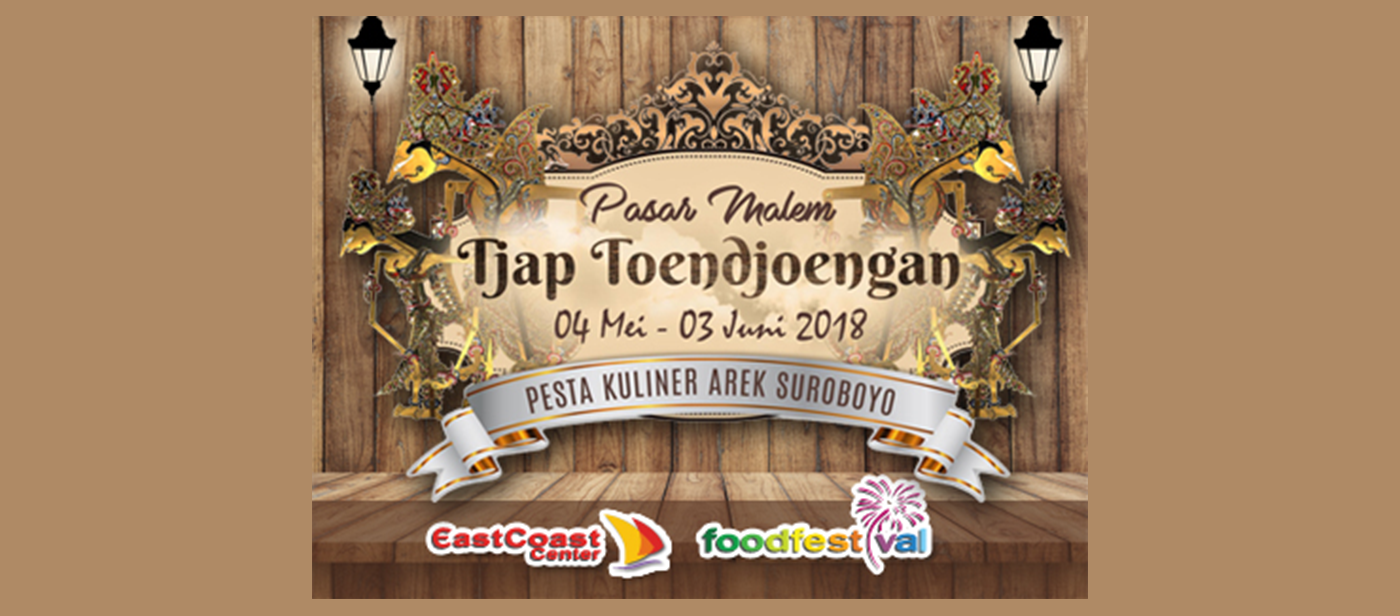 Pasar Malam Tjap Toenjoengan 2018
Pasar Malam Tjap Toenjoengan will be hold on the East Coast Center Pakuwon City. This event took place from May 4th to June 3rd, 2018.
Pasar Malam Tjap Toenjoengan is a culinary event that is held annually. This event presents a variety of famous regional culinary hometown packed with javanese vintage decorations and folks entertainment.
This culinary event brings a relaxed atmosphere wrap with environmental background of the past, such as Joglo house, seats are made of bamboo, woven mats for sitting on the floor, as well as the presenters of food typical of traditional dress. In addition, there are many more entertainment will be presented in this event.
Venue :
Food Festival, Pakuwon City, Surabaya
Open :
Sunday – Thursday 17.00 – 22.00
Friday & Saturday 17.00 – 23.00