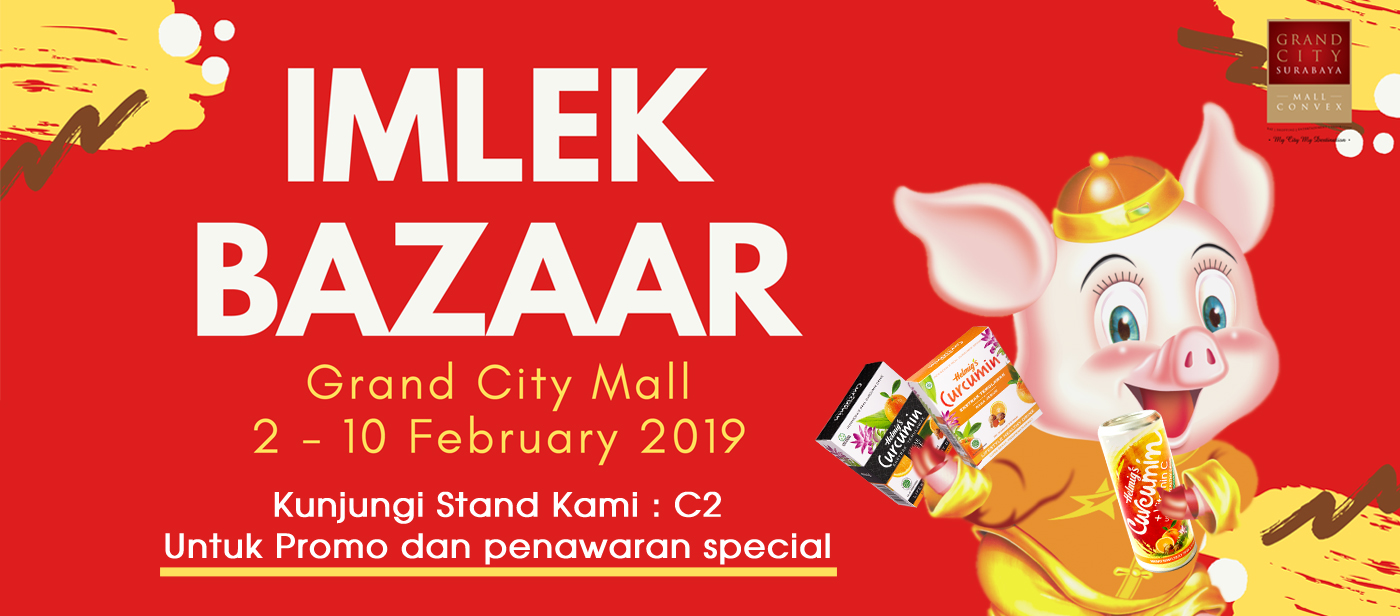 Imlek Bazaar – Lunar Rhapsody 2019
Grand City Mall present " Imlek Bazaar" at Main Atrium. The exhibition will be held for 9 days from February 2 – 10, 2019. This
exhibition will present needs of Imlek decoration, clothes, and Chinese Food. This event has been prepared such as Lion Dance "Barongsai" attraction and kids activities.
Dont forget to visit our booth : C2, for a special prices and promos
See you there, Gong Xi Fa Cai