Helmig's Curcumin Tablet Forte 25 mg @10/10 tab
Please contact us for price
For medical purposes, Helmig's also produces Curcumin Tablet Forte, a concentrated dose of curcumin (Forte) that is suitable for people who have liver problems.
This product helps to normalize liver function, reduce cholesterol, acts as anti-inflammatory agent, and has a high antioxidant effect. Put in your bag, pocket, or even slip it in your wallet, you can take it anywhere, anytime.
Helmig's Curcumin Tablet is also a suitable daily supplement for hard working individuals. Protect our liver before it is too late.
Content:
100 tablets 
Benefits:
Kulit Sehat dan Bercahaya

Dengan kemampuan antioksidannya, curcumin dalam Helmig membantu menyehatkan sel-sel kulit Anda langsung dari dalam dan menjaga kulit tetap cerah.

Membantu Meningkatkan Pencernaan

Membantu Menjaga Fungsi Hati

Membantu Menjaga Tingkat Kolesterol

Mencegah Alzheimer

Sebuah penelitian menemukan bahwa mengkonsumsi curcumin dalam dosis reguler dalam terapi obat yang efektif. Ini melindungi neuron kortikal primer yang jika rusak, dapat menyebabkan Alzheimer.

Mencegah Cidera Ginjal

Mengurangi Risiko Kanker

Curcumin memiliki kemampuan untuk mengurangi risiko kanker. Penelitian telah menunjukkan bahwa curcumin telah ditemukan untuk mencegah karsinogen yang merupakan agen yang terlibat langsung menyebabkan kanker.
Ingredients:
Temulawak
Perbandingan: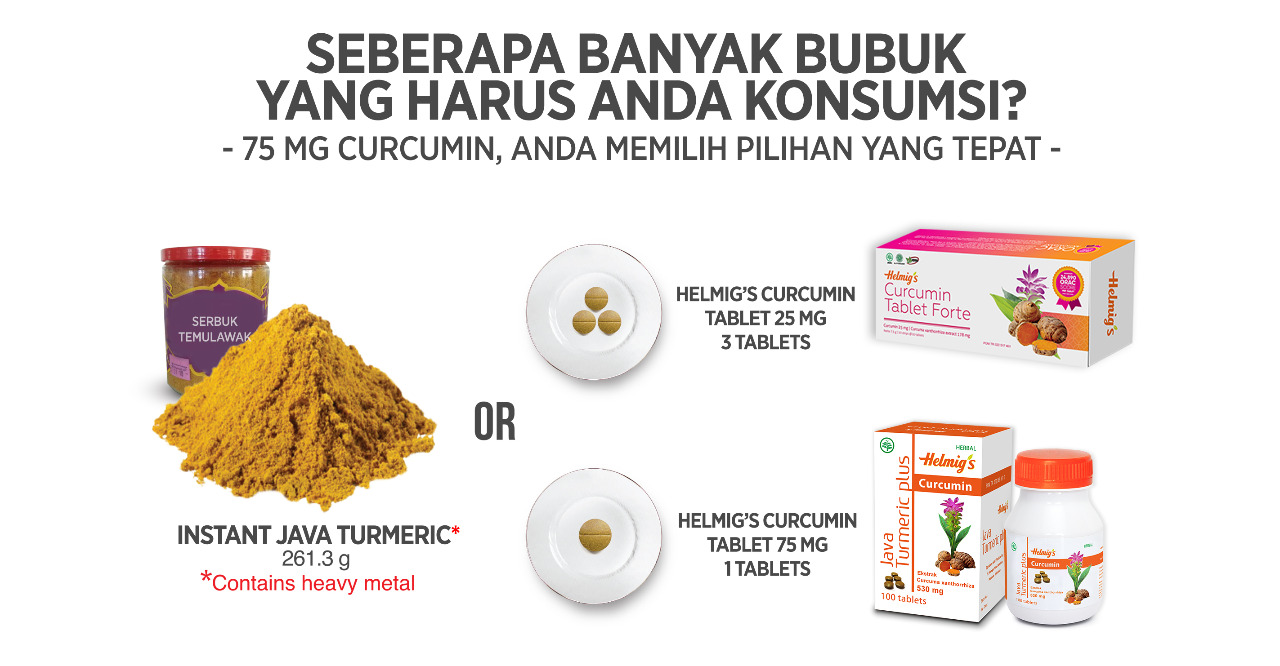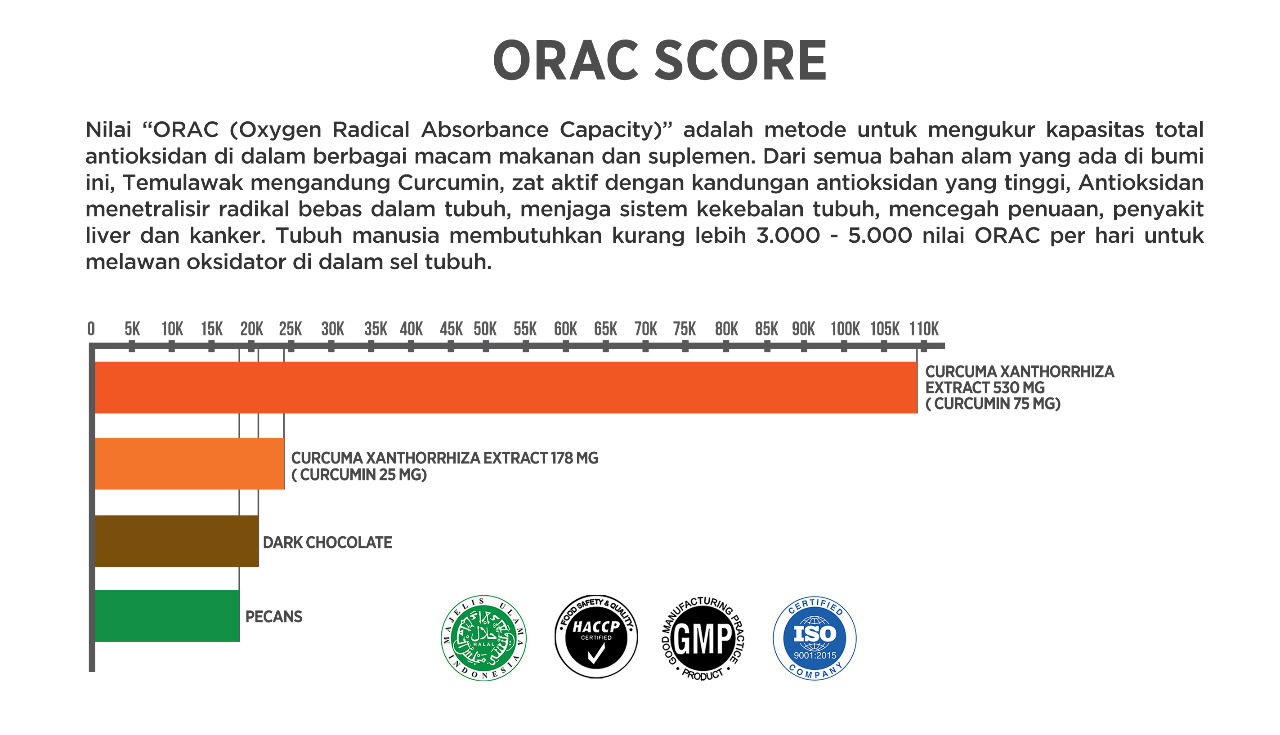 Customer Comment:
Yuni

My fave product!! Minum ini tidur lebih nyenyak, ga cepet capek..after drinking juga ga hangover, biasa selalu hangover berat! 👍🏻👍🏻